When beginning a business on Amazon, you'll be swamped with tasks that should all be accomplished because of one sole goal—to get as many sales as you can to make your business succeed. We are with you on this journey, so we've listed ten practical ways to increase your sales and be an accomplished Amazon seller. Let's begin amazon sales rank strategies!
1. Know what's changed with the algorithm
Amazon welcomed 2021 with an algorithm update from A9 to A10. While fulfillment methods are not on top of the list of priorities for the algorithm, as a Fulfillment By Amazon (FBA) seller, this will still work to your advantage as the fact remains that consumers' trust increases when they see their orders will be handled by Amazon itself.
Aside from this change, A10 now values customer clicks from external links. It checks sales history and the seller's authority, which can be seen in the number of sales and reviews. With these changes, you know you should take your sales ranking seriously—if you haven't been already.
2. Optimize your listing
First, for your listing to appear to your target audience, ensure that you are using the right keywords. Use different online keyword research tools to look for relevant keywords, and take some time to check on what keywords your competitors are using.
These are the tools we recommend:
Sonar
Helium10
Ahrefs
KeywordTool
MerchantWords
After your keyword research, optimize your product title, bullet points, description, backend keywords, and ads. Ensure that you do not overdo keywords (called keyword stuffing). Any Amazon suspension guide will tell you that this can get your account suspended.
Launch an automatic campaign right away. After a few days or weeks, your automatic campaign will be a great source of the keywords you should move to manual campaigns and invest more in.
3. Bring value to your bullet points
Amazon has a set of product detail page requirements. There are also different limits for sellers and vendors, but what matters is that you keep yourself within the limit while bringing valuable information to your viewers.
To create appealing bullet points:
Put yourself in your customers' shoes.
Think about what will concern them most and what details they would want to know about your product.
Include all these in the bullet points while ensuring that keywords are incorporated.
Remember that your aim is to appeal to humans first and Amazon's algorithm second. By doing the above, you'll get to hit two birds with one stone.
4. Invest in quality images
There are customers keen on reading content, and there are also those who only look at product images. Ensure that you effectively communicate the information you include in the bullet points or product descriptions to your customers through images.
Follow Amazon's product image requirements. You have six chances of appealing to your customers with these images. Make each photo count by showing different angles of the product. Hiring a professional photographer for a product photoshoot and a professional graphic designer to edit the shots are great investments.
5. Go for A+ Content
If you sign up for Amazon Brand Registry, you can enjoy A+ Content. This service will give a huge boost to your sales because you can upgrade the images and texts you upload.
For instance, the usual product photo with a white background can have a makeover with the help of graphic designers. Your featured images will use poster-like images, which will contain texts that explain your product in detail.
When customers visit your Amazon Store, you will welcome them with visually pleasing and informative photos of your products.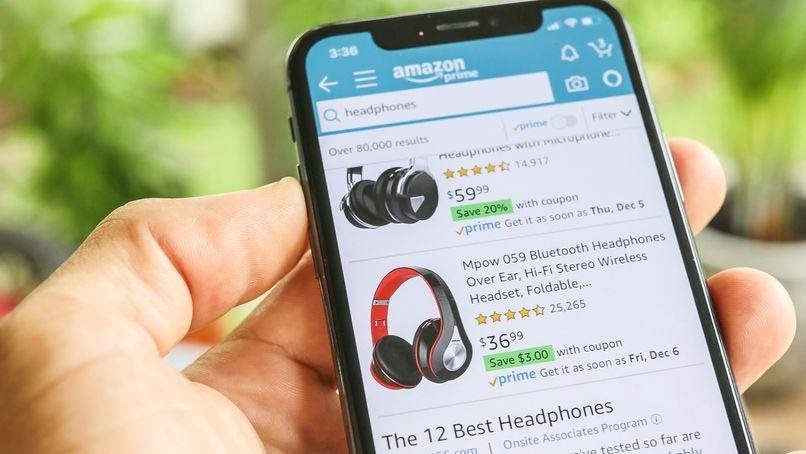 6. Maximize the product description
Put the product description to good use by not just repeating what you have already mentioned in the bullet points. With A+ Content, you can include the following details in your product description:
Brand story
An expanded product description
More images of your product
A description of all the product variations
Not only does your product page become more informative and pleasing to the eye, when customers see this your credibility also increases. If your competitors post dull photos and bland descriptions, you are also more likely to get the sale.
7. Pick the right advertising strategy
Within Amazon you have several ad choices, but here are the most popular: Sponsored Ad, Sponsored Display, Sponsored Brand, and Amazon Store. Each works better depending on your goal, but what they have in common is that they work best when optimized.
Try these effective strategies:
Target new listings: Your ad can show a better option for viewers.
Target products you complement: Your product may not be what customers are looking for, but they might buy it anyway because your product complements what's in their cart.
Target best sellers: These products are usually more expensive. Make your product a better choice for buyers looking for a quality yet cheaper option.
8. Market outside of Amazon
Time to widen your network and be omnipresent in different media channels to widen your reach, get clicks, and eventually get more sales.
Affiliate marketing: Amazon Associates is the program that allows interested endorsers to link Amazon sales listings to their blogs, vlogs, and posts on different social media accounts.
You can maximize this program by partnering with influencers, celebrities, and trusted personalities to endorse your products on their pages outside Amazon.
Create social media accounts and a website: Create a Facebook, Twitter, Instagram, Linkedin, Youtube, and other accounts for your business. Use these as channels for product ads and customer engagement.
9. Deliver as promised
To get more sales, above all the optimization and marketing strategies you've done, make sure that you deliver just as you advertised. Ensure that your products are of high quality and that they arrive at your customers' location safely.
If you are using Fulfillment By Amazon sales, you have the assurance that your customers will receive their orders on time. However, if you are using other delivery methods, this is another promise that you must fulfill. Deliver on time to avoid negative reviews and hopefully gain some loyal customers.
10. Request for feedback and reviews
Fulfill your orders perfectly, and it will be easy for you to get feedback and reviews from your customers. You can also be proactive and include a little note in your product delivery encouraging buyers to leave a review after they have received the package.
Another way is to use email marketing with consent from your customers. Use these addresses to request for reviews and to give updates about your brand and products.
Conclusion
There are many different ways to boost your sales, and these are just some of the more popular strategies. In a nutshell, you need listing and advertising optimization, a presence inside and outside of Amazon, and to provide excellent customer service. Keep an eye on your statistics and map out your game plan: once you enact these strategies, you'll surely see your sales rise!
Also read about: Current And Future Trends In Remote Work