Without a doubt, neon signs are eye candy. They easily capture the attention of passersby with their colorful and aesthetically pleasing appearance. But have you ever looked at one and thought, "This neon sign looks poorly made"?
You may not think people would notice the difference between a low and high-quality sign, but many do. Sometimes, it is so obvious that even busy people can catch sight of it. For these reasons, you should care about the quality of a neon LED sign when using it for business purposes.
Here are seven reasons why quality is everything to LED neon signs for a business!
7 Reasons Why Quality is Everything to LED Neon Sign Production
LED neon signs are an essential addition to establishments today. They beautify a space and save you from high electricity bills with their energy-efficient system. Moreover, they're one of the most effective business strategies, helping stores communicate their messages and raise brand awareness.
All of this, however, will only be effective with a high-quality neon sign. Otherwise, customers will continue to pass by and decide not to enter your store. Here's why you should focus on quality when choosing a LED neon sign.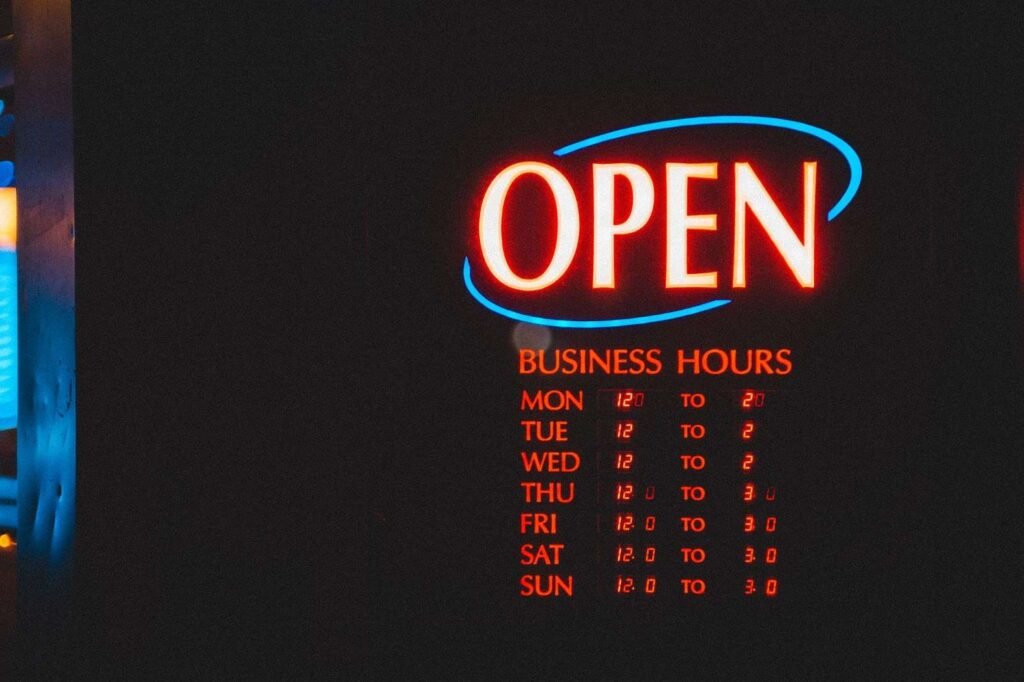 1. It Adds Precision and Strength to the Components
Neon sign makers use various methods to create signs. Some glue the design to an acrylic board, while others carve it out. Each method has pros and cons, but carving is a more advanced procedure. As a result, most high-quality LED signs produced using this method have greater stability and strength.
LED neon signs have been shown to last longer than traditional gas neon light tubes. However, if poorly constructed, you might find yourself replacing it sooner than expected. So ensure you look at how a neon sign is made before purchasing it. You don't have to know every technical detail about the production, just enough to see the overall strength of the components.
2. It Prevents Eye Strain
Neon signs are supposed to be visually appealing, but poor design quality can cause eye strain. Perhaps the color combinations are not suitable, or the design is roughly finished. This defeats one of the primary functions of a neon sign, and poor quality is to blame. It's easy to see when a neon sign doesn't look good to the eyes, so consider this factor when choosing one.
Remember that neon signs should be easy on the eyes if not visually appealing. This applies not only to businesses but also to special events where they're used as decor, such as wedding neon signs. We understand that a creative, vibrant design draws attention, but you shouldn't overuse it to a point where it causes eye strain.
3. It Makes the Most of Your Investment
Neon signs aren't cheap, although some companies sell them for an affordable price. Regardless, you are a business owner and want your investments to be worthwhile, especially when they are costly. In that case, consider the quality of the LED neon signs you're looking to purchase. This way, you'll make the most out of them for many years to come.
4. It Affects the Sign's Message
Remember, design is also a form of communication. Therefore, LED signs can send a message, whether it's your brand's messaging, work hours, or general shop guidelines. If the quality of the neon sign isn't good, people will not pay attention to it, no matter how important the message is.
5. It Gives You an Edge in the Competition
You're not the only business using neon signs, which means the competition is high. So the challenge here is, how will you stand out? Set the standard for how businesses can use neon lights effectively with high-quality LED signs! People will remember you as a brand that employs high-quality marketing materials, which is critical for increasing brand awareness.
6. LED Signs Need Certification
A low-quality LED sign is unlikely to get certified. Still, you never know when a company will get away with it and be able to sell in stores, so watch out for certifications. Make certain that the LED lights you buy are certified, especially if you display them in areas requiring a high level of safety.
Even if LED lights are generally safe, you should still consider the fact that they emit electrical energy. In the US, look for certifications such as FCC, DLC, ETL, and UL. Certifications may differ per country, so familiarize yourself with them to ensure a safe and high-quality LED neon sign purchase.
7. It Affects the Company's Success
Quality keeps the customers coming back, but it's not just that. High-quality neon LED lights also tap into different aspects of your business; they add visual appeal, attract attention fast, emphasize the message you want to convey, and save money in the long run.
Ultimately, they significantly contribute to your overall success. We don't see a reason not to use neon signs with all these benefits!
Key Takeaway
Just any neon sign wouldn't suffice. If you're going to buy one to decorate your store, make sure it has a good design quality, so your investment is worthwhile. This means it should be simple and pleasing to the eye, built with top-tier precision and strength, and compliant with LED lighting policies.
Otherwise, you're only putting your expenses to waste. So be that one store on the street with a vibrant neon sign that makes passersby go, "That looks such a cool, high-quality store!"