Do you know the deciding factor of your Windows 10 device performance? Without knowing it, you cannot tweak your system for speed. The system's architecture does not determine the pace of execution. The available free disk space of your system will influence the performance level of your Windows 10 PC to a greater extent.
The fine-tuning essential for boosting your disk space is worth exploring and we have done that task for you. Yes, you can find all the possible ways of improving your disk space in this post. Use this brief to clear more disk space and enjoy enhanced Windows 10 system efficiency.
How to Free Up More Disk Space on Windows 10 System?
Your system's storage space may be used up more by superfluous files. The effective method for clearing your disk space is as given below.

Remove Duplicate Pictures
Your Windows 10 device may get dumped with unwanted duplicate images when you keep on handling more pictures. You have to identify and clear these unnecessary photos as they may fill in more of your system drive space. However, the manual method of finding and removing duplicates is a tedious job. Hence you can use the app that deletes duplicate photos for removing duplicate images from your system.
Duplicate Photos Fixer Pro
Duplicate Photos Fixer Pro is a well-known duplicate image finder for being a single software solution for all of your duplicate image problems. You can remove duplicate & similar images from internal or external storage devices like HDD, SSD, USB Drive, or cloud storage drives like Google Drive. Let us explore the higher-end features of the software to use it against your drive space occupying duplicate photos.
Duplicate Photos Fixer Pro Features
● Can recover most of your drive space wasted in storing unnecessary images
● Have excellent ability to perform a quick and deep scan
● Capable of scanning all storage locations of your system and cloud storage space
● Compatible with iOS, Android, and MacOS and all the latest versions of Windows
● Potential to search and remove duplicate image files from Google Drive
● Ability to group and preview scanned images
● Can remove duplicate and similar photos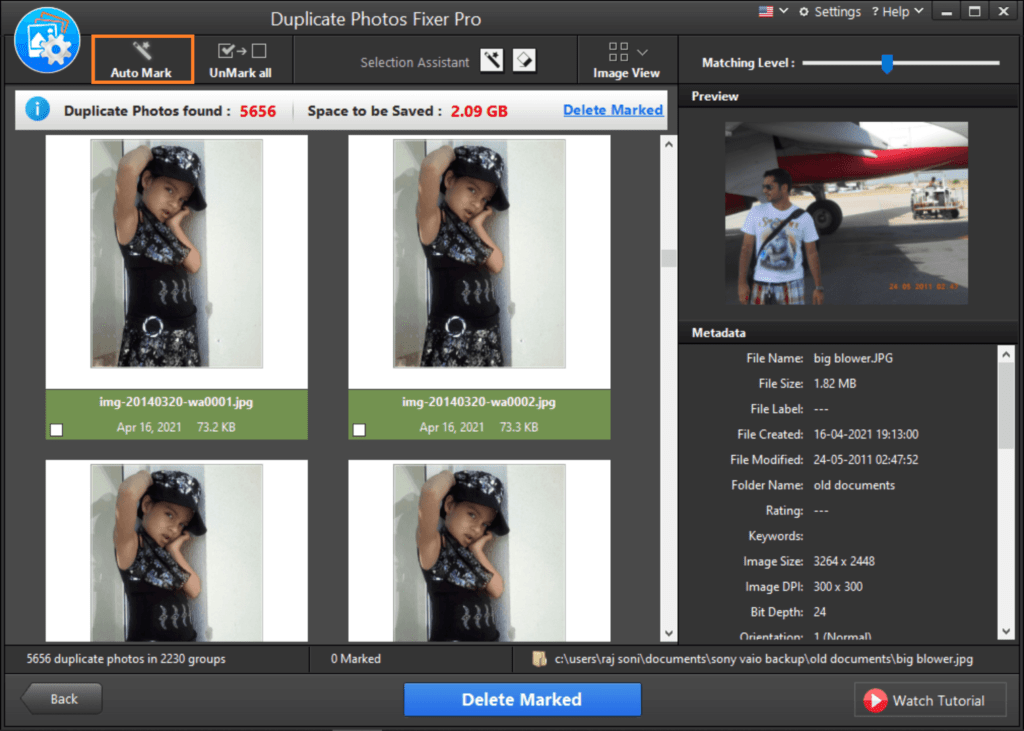 Clear Unneeded Things Instantly utilizing Storage Sense
Windows 10 system will have the superior capability to optimize your storage space. You can get assistance in this subject from the OS tools. Let's explore the potential of this setup.
Step 1: Use the Start menu to access the Settings tab.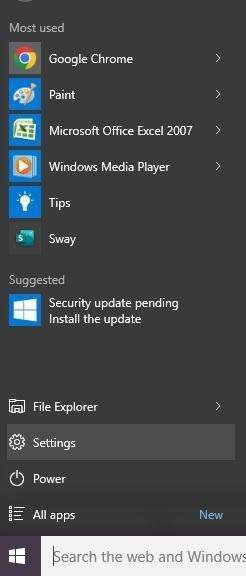 Step 2: Access the System option
Step 3: Choose the Storage option and tweak the storage settings.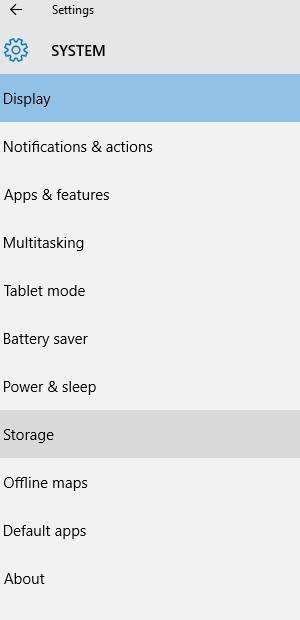 Step 4: Toggle the option to enable Storage Sense.
How to Delete Unnecessary Files Manually?
If you are not comfortable with the automatic method for clearing unwanted files, you can try using the following manual tweak.
Step 1: Access the Start menu to open Settings.
Step 2: Open the Storage settings from the Storage option.
Step 3: Pick "Change how we automatically free up space" from the menu.
Step 4: Enable the free up space now option.
Step 5: Select the option to clean your system.
Remove Unused and Rarely Used Applications
During the usage of your Windows 10 system, it may get accumulated with unnecessary applications. This software can occupy more of your Drive which in turn can decrease the functionality of your system. You should identify and remove unwanted applications from your Windows 10 system to enhance its disk space.
Step 1: Use the start menu to navigate to the Settings
Step 2: Choose System settings and access App & Features
Step 3: Sort the list of available software with the size factor
Step 4: Locate the rarely used app that occupies a considerable amount of space.
Step 5: Select the app and uninstall it.
Clear Your Recycle Bin
When you delete a file in Windows 10, Windows 10 doesn't remove it from the disc. They are instead sent to the Recycle Bin and designated for removal. Nevertheless, since the Recycle Bin may fill up quickly, emptying it is the best thing you should do to make more space on your computer.
Step 1: Look around the desktop for the Recycle Bin icon.
Step 2: Access the options of the Recycle Bin.
Step 3: Choose "Empty Recycle Bin" from the menu.
Step 4: Watch for the procedure to be finished.
Final Verdict
The free space of the system drive is important to obtain a better performance level from your Windows 10 system. However, dumping the drive space with unnecessary files may reduce your system functionality. All methods for extracting more drive space by deleting unnecessary files are discussed here. Out of all the files occupying your free space, images are the prominent type of file that can easily be created and take up more drive space. Identifying and deleting duplicate images is a challenging task which can be easily accomplished with the Duplicate photo fixer tool.
Read more: Best Mobile Apps to Plan your Perfect Trip