The speed of laptops is always a matter of concern for users. A user can't be cent percent sure that the speed of his laptop will never be dwindled. After a long time period the performance of the laptop is getting slow due to many factors. But this problem can be solved only by using some cost effective and simple method. A minor adjustment in the settings of your laptop will be useful and In this article we will provide you some important and most preferable tips for maintaining as well as to improve laptop performance. So let's start it.
Different Ways To Improve Laptop Performance
1. Remove the unnecessary softwares:-
If your laptop is burdened by a lot of big files or software it might also be a cause for low performance of your laptop. You must deal with them in an effective manner. Some big and unnecessary files occupy a lot of space in the hard disk and reduce the speed of the laptop significantly. The simple solution of this problem is to remove them from the laptop. You don't know how to delete these unnecessary softwares? Yeah! Buddy don't worry we are here for you. We are providing some steps for how to delete unnecessary softwares from the laptop. Just follow them:-
Click on the start button which is located at the bottom of the left corner of the laptop screen.
Click on the all apps options.
Now a list of applications will be shown on your screen. Find out the software which isn't necessary for you.
Right Click on the software that you want to uninstall and choose the uninstall options from given options.
Cortana is an amazing feature of Windows 10. It can also help you to identify apps which should be removed from the laptop. You can uninstall a software from your laptops simply by using Cortana as:-
Search for programs in the search box.
Now you will see a list of applications and how much space your laptop is occupying. Now choose the application that you want to remove your laptop for enhancing the performance.
2. Replace the RAM:-
Windows 10 uses less memory as compared to other versions of windows. But due to some technical error your laptop may be facing a slowdown issue and the ultimate solution of this problem is to add more RAM in your laptop. This is the best possible way to fix this error. You can replace the RAM of your laptop at your home as it's a very easy process. If you're not much aware about laptops or don't want to compromise with your system then take your laptop to a professional shop. We are sure that this will be helpful for you for enhancing the performance of your laptop.
3. Run an antivirus system:-
If your antivirus is outdated or you haven't scanned your system for a long time then it may be malware which is causing low performance of your laptop. So we advised you to scan your system properly with a good antivirus which consumes less space in your system. If you're very serious about performance and safety of your system then we suggest purchasing an antivirus system that will not only improve the performance of your laptop but also protect your device from privacy breach or any security related threat.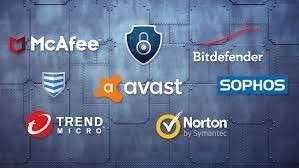 4. Use disk cleanup:-
There are many files and programs in your system which haven't been used in a while and they are consuming a huge storage space in your system. Disk cleanup is a fantastic tool which will provide you an easy and simple way to find such types of files and free up a significant portion of the system's hard disk.
Use the cortana or start button to open the program. By clicking on scan option you can find out which software or files haven't been used for a long period or are unnecessary for you. These files will be automatically deleted from your system and clear up the space which will restore performance of your laptop.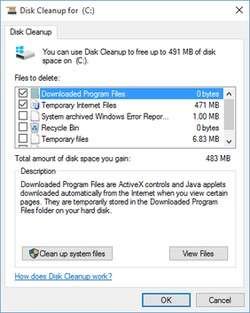 There is a relation between RAM and disk cleanup of the laptop. If your computer is using a well sized RAM then the speed of disk cleanup will be more as compared to low size RAM.
Alternatively, you can also choose disk defragmentation for the same purpose.
5. Limit the programs at startup:-
Task manager will be able to choose what you want running in the background. Follow these step to use this feature:-
Press Ctrl+Shift+Esc to open the task bar.
A box will be shown on the screen which contains a list of installed applications.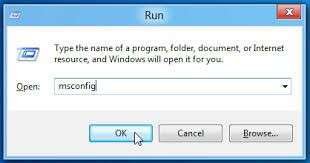 It also gives information on how much space is required by an application when you operate your PC.
Click on the right click on the application that you want to change and adjust it accordingly.
6. Use a Cleaner tool:-
Generally cache and junk files reduce the perfection of your laptop. You can use any Windows PC repair tool like CCleaner to delete such temporary and cache files. It will improve the performance of your laptop.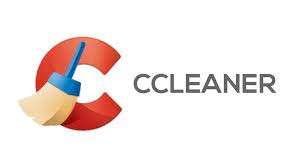 7. Restart laptop:-
Although this is not a very thing to restart a laptop , it can change your experience by increasing the performance of your laptop. When you restart your computer then the system closes all the applications and clears the temporarily stored data.
8. Install good quality apps:-
Generally the old or poorly designed programs can compromise the performance of your laptop so we suggest you install only good quality applications in your system as they are more effective and compatible with the performance of the system.
Conclusion:-
In this article we discuss about 8 interesting ways to increase the performance of a laptop. We are sure that these ways will solve your issue and performance of your laptop will be significantly enhanced. You can choose these methods one by one. We are sure that one of these methods will help you.  But still if you're facing this problem then we suggest that your computer needs urgent attention and you have to visit a professional shop. Thanks.
Read more: Quick Guide to Save PDF as PNG File on Mac Machine