Have to write a dissertation but don't know how to write it? Are you looking for some help to get your dissertation or thesis done? Well, you need not to worry about anything because you are all covered up.
How do you define thesis or dissertation? You can say that dissertation or thesis is the most challenging assignment graduates or Ph.D. students have to deal with. And they are an essential part of their degree program. Every student has to do this before the end of their study program. It's not relatively easy for students to invest plenty of time and effort despite their challenging schedules.
If you're familiar with a dissertation, you might know that writing a dissertation or thesis is a hard-hitting task. It demands a lot of time, energy, and willpower to get to the end and finish the task. It gets hectic when you don't actually know how to write a high-quality dissertation. Understating the big-picture process is the real thing because it is the key that makes your process go smoother, and your research will go very well.
What is a dissertation?
What is the dissertation meaning for you? What dissertation actually is? Well, a dissertation is a lengthy piece of writing, maybe of ten to twenty thousand words. The students can choose the topic of the dissertation, or sometimes the department assigns it. It has a proper pattern and is divided into chapters, having heading and subheadings.
How much time does it take to write a Dissertation?
If you are one of those, who think you can write the dissertation when the deadline is near, like other assignments. Perhaps, you're mistaken. Writing a dissertation demands the collection and analysis of the data for your research during your entire study process. It requires you to spend at least one year and few months on this phase. However, the writing takes about two to three months before the deadline.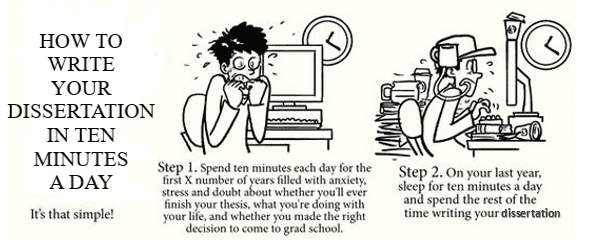 WIt's quite possible that you can write in few days, but it is not recommended at all because it stresses you out a lot and the quality of your work will not be that effective. It is suggested that you start preparing for your dissertation as soon as possible so that your journey goes smoothly and you get an excellent quality dissertation.
How do you write a dissertation?
Do you have the know-how about how to write a dissertation? Well, it depends on the requirements that you've been provided. But, in general, there are some required facets.
Here, we provide you with some general aspects that will let you know how to carve a top-notch dissertation.
Find a unique and valuable research topic and research questions
The first and foremost step of the research process for a dissertation is to find a topic that asks well-articulated research questions. Sound easy, but it's not that simple though. Your research question should have some important attributes like it has to be clear and unique. The topic you're going to work on must be without any ambiguity or vagueness; rather, it should be crystal clear. Along with that, it should ask unique questions that haven't been asked for the existing researches. The most important thing than asking the question is successfully answering it. Your research is not just to satisfy your curiosity but to add some form of contribution or benefit to the research or industry.
After pinning down the high-quality research topic, the next thing is to convince your university or supervisor to let you do research on it. No matter how great your topic is, you need to get it approved first. The tool that is used here is a research proposal. To convince them you need to provide them some details.
The uniqueness and importance of the topic
Knowledge of the existing literature
A provisional plan about how to conduct and analyze data
You are not required to review the existing literature extensively. You don't need to add a lot of information to your proposal. Instead, you just have to tell them that you've done your homework to support your topic. Craft a high-quality research proposal to make your research worthy of approval.
Writing of actual dissertation starts when you start crafting the introduction chapter. It is the first thing that readers see and gives them the impression of whether your writing is efficient enough or not. This part describes the purpose and importance of your research to the reader. The dissertation introduction basically supports and justifies your research topic, so writing a strong one is vital.
To support your points, you need to deep dive into the previous researches and get an in-depth understanding of the current state of research about your topic. After that, you need to write a literature review that studies the theory and findings of existing literature. It is the foundation on which your research is built. Give it your full attention and make sure that the literature you are going to study must be related to your core research question. Keep in mind that reading and digesting the literature requires a lot of time, so spare enough time for this process.
After completing the literature review, you need to design your research strategy to find the answers to your research question. And then, you have to craft the methodology for your research. The methodology chapter will clearly explain how you did your research, what methods were used, allowing readers to analyze the consistency and validity of the research.
Give an overview of the results
Once you have let the reader know how you gathered and studied the data, it's time for you to overview the results. All the findings of your research need to be highlighted in a comprehensible manner. This is the section of your dissertation where you'll observe how the findings related to your research question. But, avoid adding any time if interpretation in this part of your writing.
You've given an overview of your results in the previous chapter; now, it's time to interpret those results. In the discussion section, you need to show how your findings are related to your thesis statement. Just discuss and interpret previous results and avoid reporting new findings in this section.
Here is the list of components which should be in your discussion chapter.
Summarize the main findings
Interpret the results
Describe the implications
State the limitations
Give recommendations
Wrapping up your research is the final step of your dissertation writing. The conclusion chapter of the dissertation includes the main extracts of the complete study, its goals, expectations, and attained results. Here, the research is brought to a full circle by emphasizing its key findings. It sketches the limitations and scope of your research also. This chapter is of as much important as the introduction chapter because the reader goes through them first and makes judgments regarding your whole study.
Best Dissertation Writing Help for Students
Writing a dissertation is of a very professional nature. Many students feel stressed out. It's because the dissertation demands competence, but every student doesn't have it. Are you one of those? Perhaps yes, then you're at the right place. Dissertation Help is a platform that provides the most incredible online dissertation writing assistance to its customers. We've got highly qualified experts who are well experienced in their field.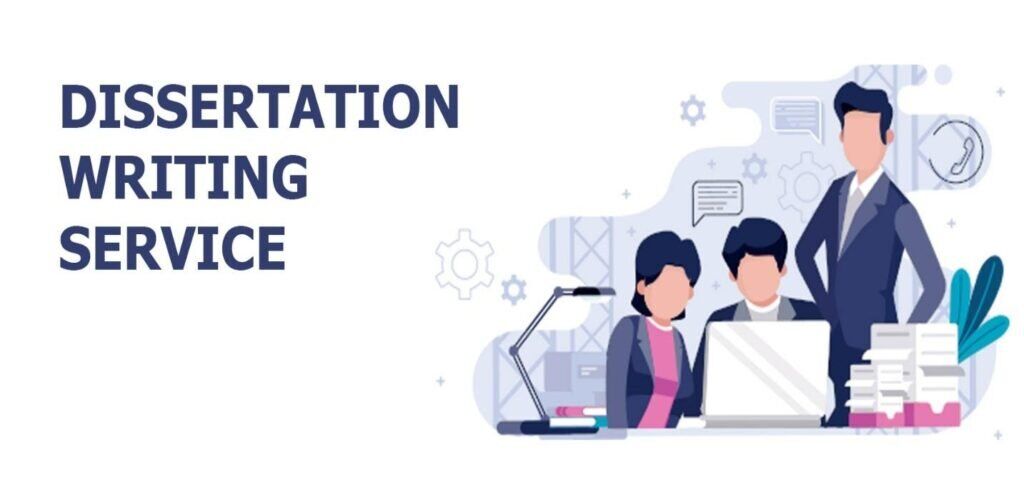 Perusing a master's or doctoral degree demands a lot of hard work and time from you. Saving your time and energy along with getting an excellent dissertation written is all you need. Ping us today and get your work done by top-end professionals.
Why We Are the Best Dissertation Writing Provider?
Dissertation freaks you out? We understand you. Writing a good dissertation is not a piece of cake. It requires a lot of effort and time researching to get a substantial chunk of information related to your topic. Moreover, not everyone is interested in their dissertation topic and it just adds to their trouble. But how do you get out of this trouble?
We are here at your service so no need to get panic. Getting help from Assignment Help Australia can save you from these hectic chores. We, at Dissertation Help, have a team of highly educated dissertation experts. We provide you with cent percent original work, which is free from plagiarism. To assure the originality of work, our experts use plagiarism checking tools. Our primary goal is to fulfill your every requirement and meet strict deadlines. If you're not satisfied with the work, we offer unlimited revisions to ensure your satisfaction. You can avail our services around the clock.
When in doubt related to your dissertation, feel free to contact Assignment Help Australia. We are available 24/7 to serve you so you can reach us any time of the day and any day of the week.
Also read more: A New Turning Point In The War of Browsers With The New Windows Update Rolled By Microsoft