Summary
Nowadays, Zoho mail is really popular for its advanced search features like filters and eDiscovery operations. Still, I found out that a lot of users migrate Zoho Mail to Outlook – 5. In this blog, we will discuss different methods to export your emails. Also, we provide you with reasons for the migration. But first, let us understand more about Zoho mail and Microsoft 365 Outlook in detail below.
Introduction
Zoho Mail is the mailing service provided by Zoho. It also provides customer service for emails, phone, and chat assistance for users. This is secure for business purposes and reliable as well. It also provides 5 GB storage for messages sent or received per day.
MS Outlook, on the other hand, is a part of the Microsoft Office Suite. It is an email client that allows you to manage multiple email accounts. Outlook provides you with numerous features like email, contacts, calendars, online meetings, tasks, etc. All these things made Outlook an incomparable mailing solution.
No doubt Outlook is far superior to Zoho Mail. However, various other reasons lead to migrating Zoho mail to Outlook. Let us discuss them.
Why Migrate Zoho Mail to Outlook?
Some of the most prominent benefits of Outlook over Zoho Mail are mentioned below.
● The first and foremost reason to choose Outlook is that you can manage multiple email accounts on Outlook.
● MS Outlook synchronizes the mailbox data with the Exchange server. Thus, Outlook allows you to create an additional backup on the server.
● Considering price v/s features, MS Outlook is better than Zoho Mail.
● Outlook has an interactive user interface for easy operation on the tool.
● The email client is regularly updated by Microsoft to fix bugs and issues. It offers a better user experience.
Now, you have learned all the major reasons that encourage you to migrate Zoho Mail to Outlook – 5. It is time to explore the procedure to export your mailbox data.
How to Export Zoho mail to PST File Format
There are different techniques to export Zoho mail to PST. Some are free to use but require technical expertise. While others are paid but fast and effective even without technical knowledge. We will discuss both these solutions one by one.
First, we see the manual procedure to migrate mailbox data. Follow the below steps.
Step 1. Export Zoho Emails into EML Files
● Sign in to your Zoho Mail account using the login credentials.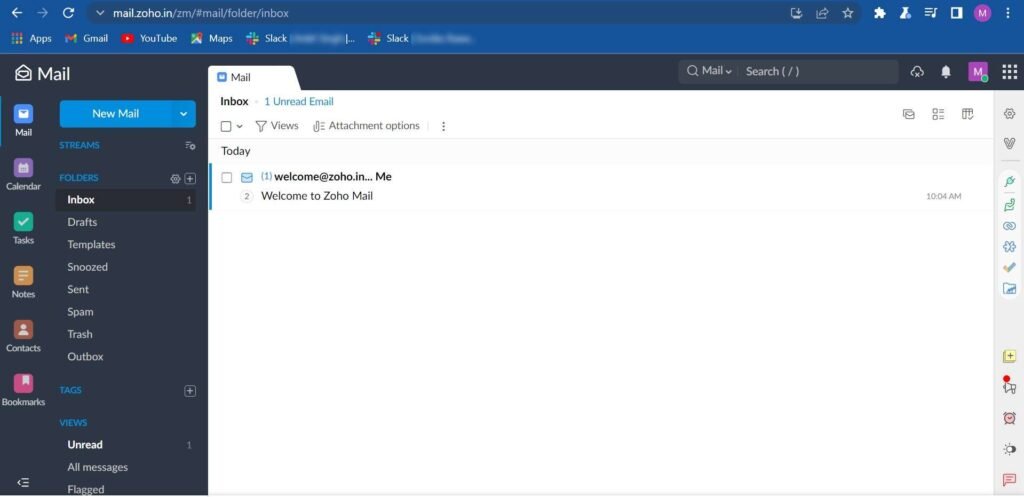 ● Click on the Settings option available on your top-right.
● Select the Import/Export Email option in the Zoho mail.
● An Export window appears on the screen where users have to opt-in with the folder.
● Select other features as per your needs.
● You can select a specific date range within which they want their emails to be exported.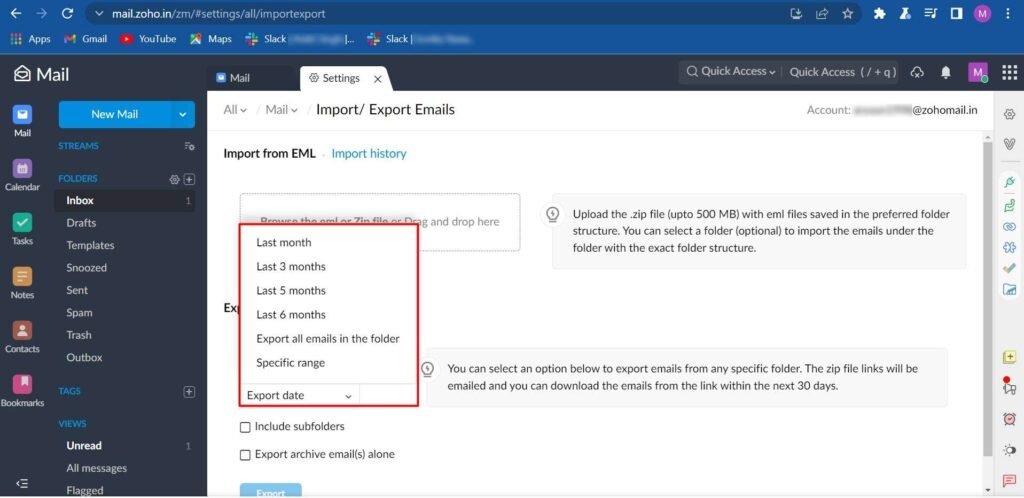 ● Select the Export all Messages option to export all the emails from the folder.
● Next, click on the Export button to start the migration.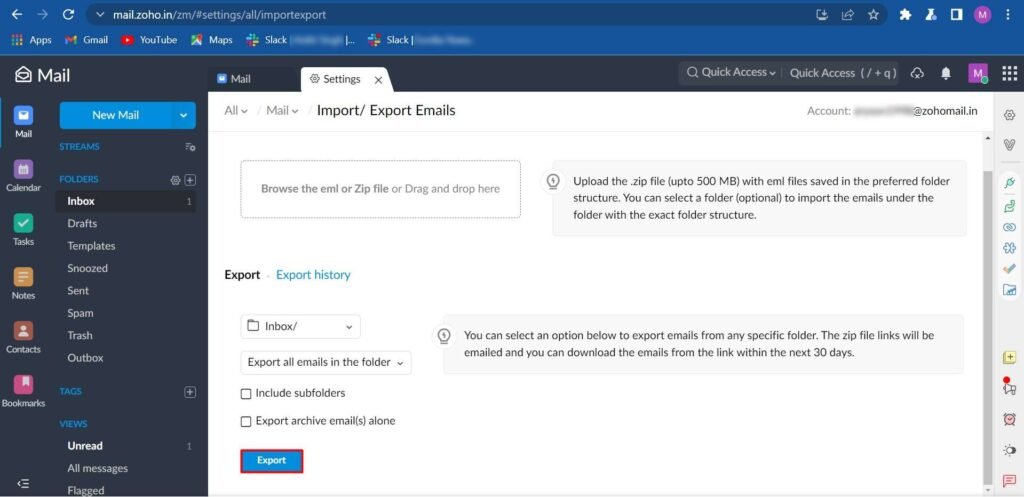 ● You will receive a mail notification along with their download links once the process has been completed.
Step 2- Drag and Drop EML File into Outlook
● Launch the MS Outlook application.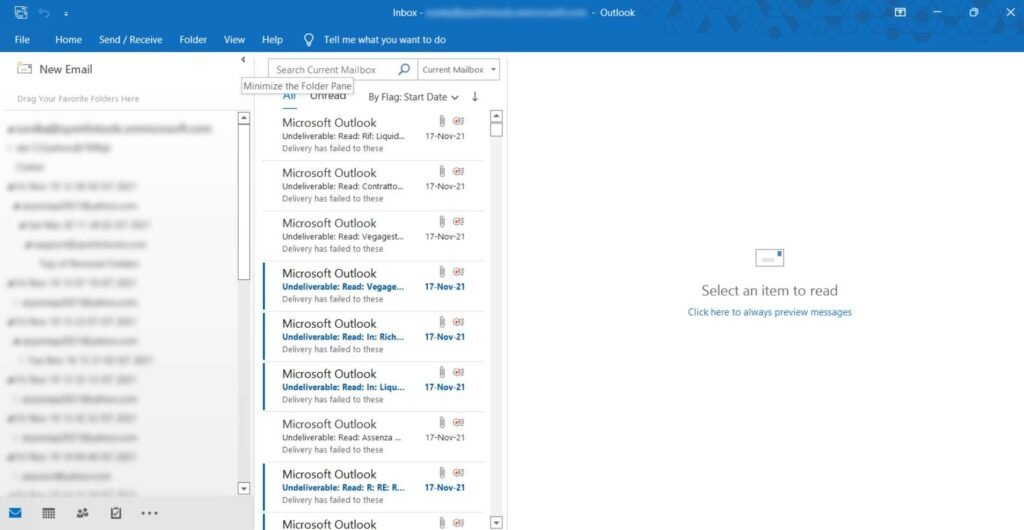 ● Search for the folder where the EML file is kept.
● Select the EML file and drag and drop it on your Outlook.
● If you want to move other folders as well then repeat the process again
● Finally, you will be able to migrate Zoho Mail to Outlook by using the above steps.
After performing the above steps we have already been able to export Zoho mail to PST, but this process is time-consuming and there are chances of data loss. Because of all these reasons, this technique is not preferred to beginners or novice users. We suggest you use a professional solution to migrate your data.
Professional Technique to Export Zoho Mail to Outlook
The Cloud Migration Zoho Backup tool is the best solution to migrate emails from Zoho to Outlook easily and quickly, even for non-technical users. It is a great alternative to the manual method. This tool not only saves time and prevents data loss but also provides you to backup your data into many other formats like CSV, PDF, EML, etc.
Conclusion
In this blog, we have discussed some basics about Zoho mail and Outlook. We discussed the manual method to migrate Zoho Mail to Outlook which is time-consuming. So, we have also mentioned the alternative method that can save time and also provide a lot of extra features for the users
Read more: How to open an OST file Without Exchange Server or Outlook?