Malware is one of the biggest threats to the security of your computer, smartphone and other devices. Under the malware umbrella, there are several types of viruses, adware, spyware, ransomware, trojan horse, worms and other suspicious threats that get secretly installed on your device. Once a malware infects your device, it can certainly damage all the installed programs, delete files/folders stored on your device and reformat or erase important data. Sometimes it even makes your system perform sluggishly and make your device crash entirely. Oftentimes, hackers spread sophisticated virus and malware infection to disguise themselves as legitimate programs to track your activities, access your passwords and steal your confidential and private data without your knowledge. In this article, we'll introduce you to different ways to recognize if your Windows PC or other devices are infected with malware, what can you to avoid being a victim of virus and steps you can follow to remove malware.
So, without wasting any more time, let's get started! 
Does Your Computer Have A Virus? 15 Signs To Check!
Look for the unusual behaviour that indicates that your device has malware. But don't freak out, if it turns out that you do have a virus infection, do follow the tips and tricks to remove the same.
Slow & sluggish device performance.
Trouble in shutting down or restarting your device.
Ads & promotional banners start popping up everywhere.
Your web browser keeps redirecting you to suspicious sites.
You may face trouble in uninstalling programs.
New & unexpected toolbars or icons start appearing on your browser.
The Internet homepage keeps changing without your knowledge.
Your web browser has several browser extensions that you don't remember adding.
Regularly hearing chimes & bells from your computer that seem to be phantom.
You are unable to download antivirus software or updates on your device.
Messages are sent from your email address or social media accounts.
Suddenly your hard drive is out of limited storage space.
Inexplicable freezes or crashes for no clear reason.
All your files/folders are encrypted and you may get ransom demands.
Your Internet connection seems much slower than usual.
What Can You Do To Remove Malware From Your Device?
Here's the list of solutions that you can implement to get rid of virus and other online/offline threats from your computer and other devices.
Run Comprehensive Malware Scanning
Consider using the best antivirus software that can help you detect and eliminate potential malware threats that may harm your system. One of the best recommendations for the purpose is Systweak Antivirus software, designed and developed by Systweak Software. The application holds a large database of malware threats, so that no new or old vulnerabilities can target your device.
With its Real-Time Protections, users can instantly locate and neutralize multiple kinds of security threats like adware, spyware, virus, PUP, Zero-day threats, trojan horse and more. It even holds the ability to clean unwanted startup items that can compromise the security of your system. Check out the pricing models offered by Systweak Antivirus: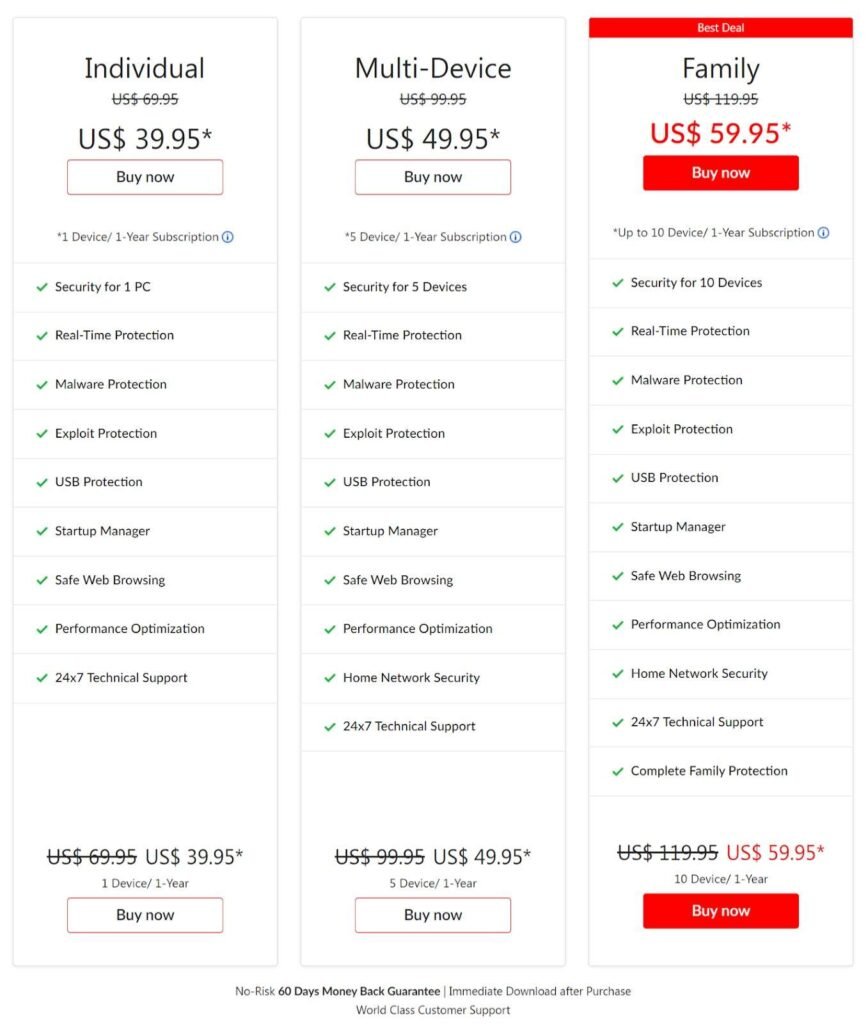 Install Latest Software Updates
Malware works by exploiting the holes in your OS and other software/applications installed on your computer and other devices. To ensure that all your programs and entire operating system is protected from all kinds of malicious content, make sure you install the latest and mot compatible updates.
Reboot Your PC Into Safe Mode
If the malware or virus infection on your PC is malfunctioning and preventing you from accessing certain files to open or delete, then consider booting up your system in Safe Mode. This will restrict particular programs/apps; hence you will be able to work to fix the issue.
To reboot your computer into Safe Mode, here's what you need to do:
Hold down the Shift key while clicking the Restart button from the Start menu.
You will get into the Advanced troubleshooting tools.
Hit the Troubleshoot option to proceed.
From the Troubleshoot screen, head towards the Advanced Options.
Click on the Startup Settings.
On the next screen, navigate to the Enable Safe Mode button by pressing the '4' key.
Your PC will restart into Safe Mode!
Eliminate Temporary Files
Make sure your system is free from temp files that may target your system with malicious content. To remove these unwanted residues, you may either take help of a dedicated computer cleanup software or simply run the Disk CleanUp module. To delete temp files, here's what you need to do:
Go to the Search bar and type Temporary Files.
From the relevant results that appear on your screen, find and click the option 'Free up disk space by deleting unnecessary files'.
Now locate the Temporary Internet Files, under the Files to delete header.
Hit the OK button, followed by the Delete Files option!
Consider Taking Help From A Professional
If you think the malware persists on your device, we advise you to get tech support from a computer expert and get the virus infection removed properly.
Here's How To Prevent Malware From Entering Into Your Device?
They say 'prevention is better than cure' and we totally believe in the same. Make sure you follow the tips and tricks to avoid malicious content targeting your device.
Ensure your device has top-notch security software installed.
Think before you click on any links on the Internet.
Do not download or open suspicious email attachments.
Patch your operating system and applications whenever available.
Avoid using pirated software.
Backup your device and keep copies of all your important files & folders.
Do not keep software you don't use.
Do not believe the cold callers.
Use strong and complex passwords. If necessary, take help of Password Managers.
Make sure you are always on Secure connection.
So, this was all about our today's guide on "How To Check If Your Computer Has A Virus | Signs & Tips To Avoid/Prevent Malware (2022)". If you think we've missed an important factor to consider for recognizing malware infections or how to prevent virus attack, then do mention them in the comments section below!