Every small business in Australia lives or dies with the amount of exposure it gets. To get ahead and break thru on the open market, you have to make some noise and carve out a niche for your business. Digital marketing can do wonders for your revenue by identifying where you need to be and what to say! Instagram has millions of people online, and there is no other place where you can get exposure in an instant. But how to get someone's attention and keep it? We are here to help!
1. Collaboration
You are not alone in your quest for exposure and more customers! When you are starting, you need all the help you can get! Luckily for you, other entrepreneurs are in the same boat as you are. Pooling your resources and making a unified front where you can appeal to and reach the same customers. Such collaboration will make you appear like an important presence. Plan B is to reach out to Instagram influencers with an established fan base. With a single influencer at your side, you can get a head start and reach a larger fan base than alone.
2. Templates
Why break new ground and re-invent the wheel when you can use Instagram templates? Templates are already tried and tested backgrounds, effects and posts that can give you an edge over competitors and save you a pretty penny. Instagram is all about presentations, and templates exist to offer you maximum RoI. You can even mix and match different templates to create your unique style!
3. High-quality images
On Instagram, presentation is everything! Catching someone's attention requires you to stand out with professional and quality corporate photography from Melbourne because super images get filtered out. All Instagram users are by now trained to sort out the amateurs from professionals, and you aim to be in the latter group. However good your texts may be, and your products may be the best in the world, they will all be left behind if your pictures are not top-notch! Presenting your services with the best photographs is the basis for a successful Instagram campaign!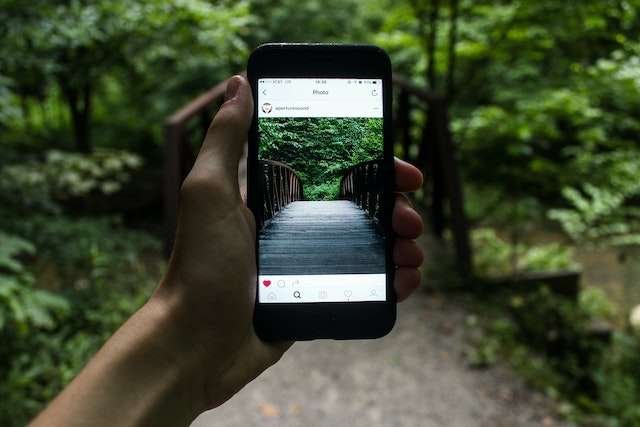 4. Research and interact with your audience
Who are your customers, and what do they respond to? What makes them tick, and what do they like? Lastly, what are some key characteristics of your market segment? When you appeal and follow these guidelines, you are already halfway towards making a successful Instagram post, as you now have some rules to follow. Successful posts stand and bring in customers for a reason, and it's up to you to distil this recipe and apply it to your business!
5. Reposts
Reposts are not necessarily a bad business practice. What was successful for others can also be useful to you. First, you need to get permission from the original content creator. Then you should credit them in your original post and tie that post to your company/product. By reaching out and collaborating in such a manner, you are opening doors for future collaboration. Reposts from other users bring greater reach for both parties, as one post gets shared among two different customer groups.
6. UGC campaigns
There is no better way to engage users, find out what content works and get more followers than User Generated Content campaigns. By asking your users to create posts and articles about your product/service in a fun and quirky way, you are getting first-hand impressions, and loyal followers and are starting a trend. People love affection, and you should reward those who make any UGC as these represent the foundation of your customer base.
7. #Hastags
Hashtags make Instagram tick and are the basis for searches on the platform. By carefully researching what hashtags work and which are popular at the moment, you can bring more exposure to your work. Hashtags are constantly changing, and what was popular yesterday, may not work today, so it helps to keep one ear on the ground to find out what's best for your company. As your posts can have multiple hashtags, it's worth noting that too much can cause more harm than good, as too many hashtags devalue your post. Focus on those who work and maybe start a new trend with unique tags, and you will see your exposure rise!
Instagram is a powerful tool in the right hands and can bring millions of users to your business. By utilising all the tips&tricks at your disposal, you can establish a strong presence for your product/service and see it grow on a day-to-day basis. The best time to make a post was yesterday!
Read more: 5 Ways Influencer Marketing Helps Your Business Grow