Blurry photos are distorted unwanted photos on our storage devices that are hard to fix. It is wise to clear blurry photos on our smartphones or on a Windows PC. If there are any such photos that you can't miss out on, try ways to fix blurry photos. Generally, when we click burst shots, we may have a collection of mixed photos. Some of them are perfect while others are blurry. We can use the best one and delete the rest of the duplicate photos.
You will need to use a free or paid tool to restore blurry photos. If you only have a single copy of the blurry photo and you need it badly, then only you should invest in a photo restoration utility to fix blurry images. There are some free online utilities that you can try to fix a blurry image however as we know that the FREE utilities are less effective and not trustworthy. Here you will explore how to fix blurry images or eliminate duplicate blurry photos.
Reset Photos App
If all the images in your gallery are appearing blurry, there might be an issue with the Microsoft Photos app. You can reset the Photos App to get it back working.
Step 1. Get into Windows settings with (Win + I) keys.
Step 2. Click on the Apps section and then go to Apps & Features.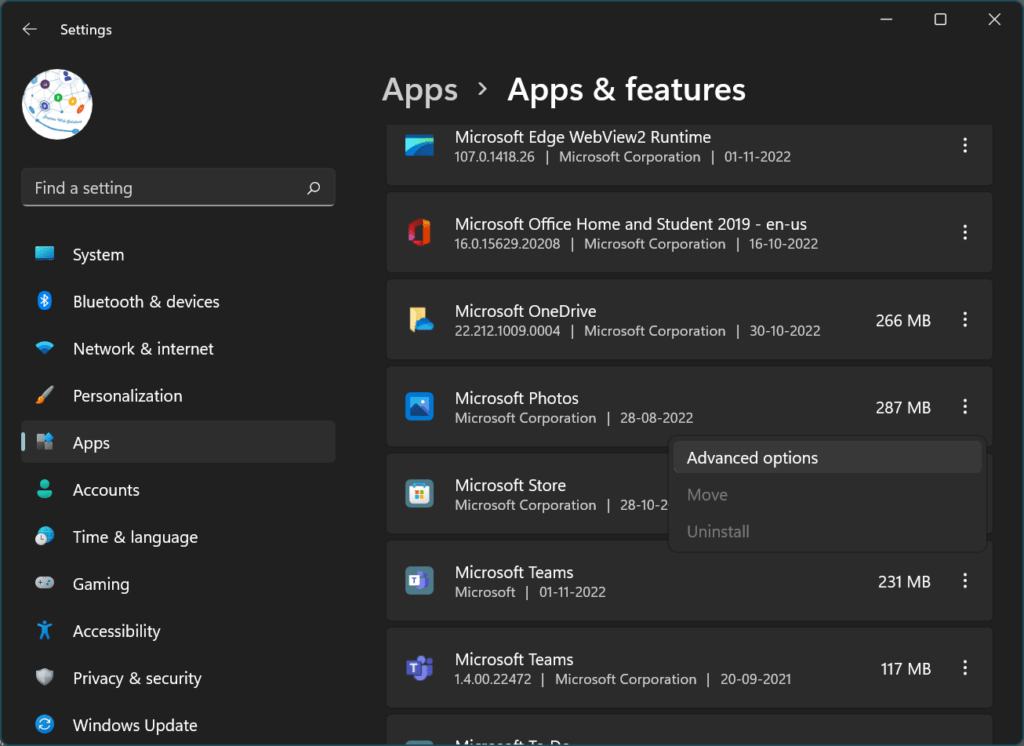 Step 3. Scroll through the list and find the Microsoft Photos app.
Step 4. Click on the three dots next to the Microsoft Photos app and select Advanced Options.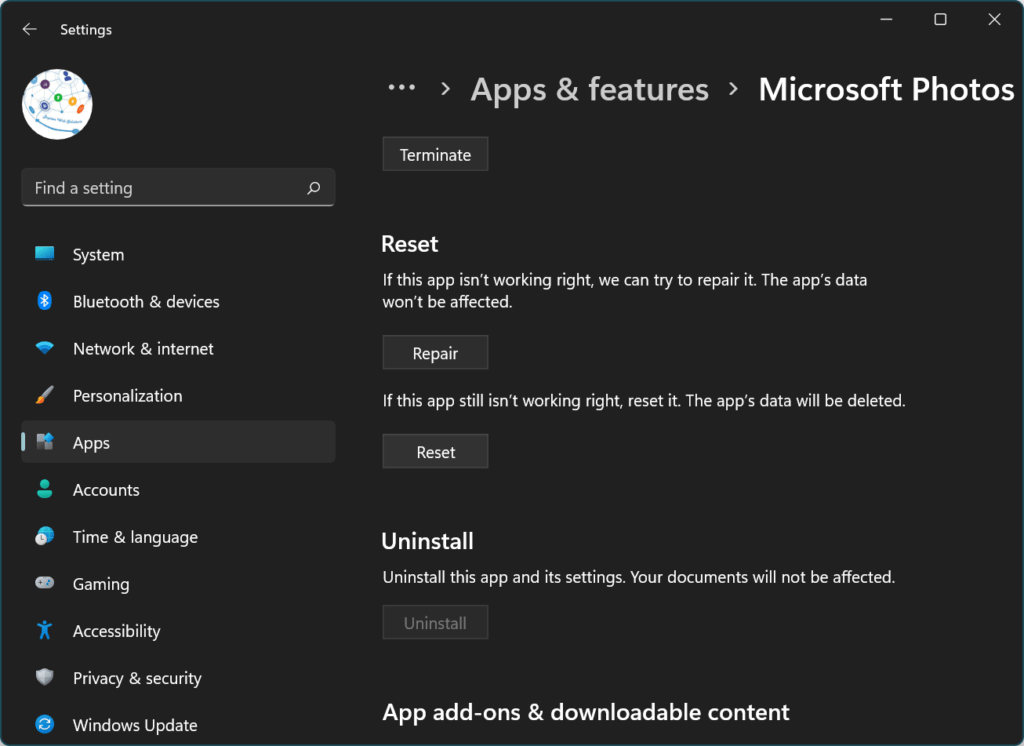 Step 5. You will be in the Microsoft Photos App settings. Here you can Terminate, Restart, or Reset the app. Resetting the app will delete all the app data. Restart the PC and check the Photos app again.
Fix Blurry Photos Online
If you have a few photos to edit, you can make use of the online photo editor to restore blurry photos. There are free and paid websites that allow you to simply upload a photo, make necessary changes, and download it back on your PC.
Step 1. Access your browser and browse through the Fotor Website.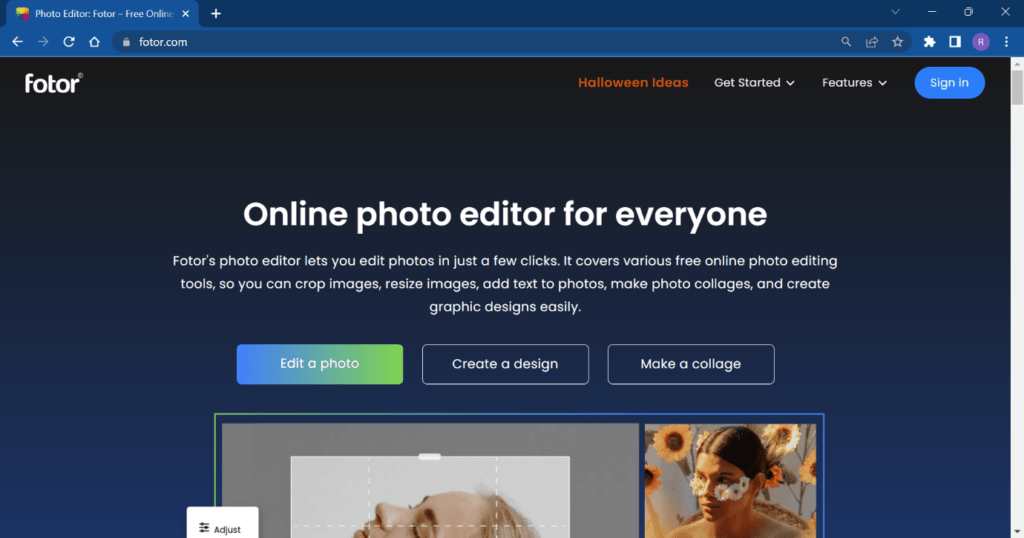 Step 2. It's an online photo editor to edit photos, create collages, or add designs to your photos. Click on the 'Edit a Photo' button to upload a blurred photo. The tool allows you to crop or resize images, add amazing effects, make a collage, remove background, enhance photo quality, remove objects from photos, preview photos and download it back on the PC.
Step 3. Select the tool and enhance the photo quality. Make it as clear as possible, preview the photo and download it back on the PC.
Use Professional Photo Editing Software
The best photo editing software can help you quickly make necessary changes and edit the photo of your choice. Photo editors have the capacity to make the required beautification and change everything in a photograph. If you deal with a lot of photographs or starting your career as a professional photographer, you will need the Best Photo Editing Tools for Windows.
You can compare dozens of photo editors however you will never find anything better than the professional Adobe Photoshop Pro. You can easily download and install the latest version of Adobe Photoshop and start using the free trial version. Just with a few tutorials on YouTube, you can start editing photos the way you like them. There are hundreds of editing features that you can explore along with fixing blur images. It offers AI-powered filters and effects to enhance your photos.
Eliminate Duplicate Blurry Photos
After editing any blurry photos, you can quickly find duplicate pictures and remove them from your PC. Duplicate photos are accumulated due to several reasons like repeated backups, burst shot clicks, capturing selfies, downloading repeatedly, or syncing multiple devices with the same account. It is not easy to find duplicate pictures manually as you can't dive deep into all the subfolders and albums.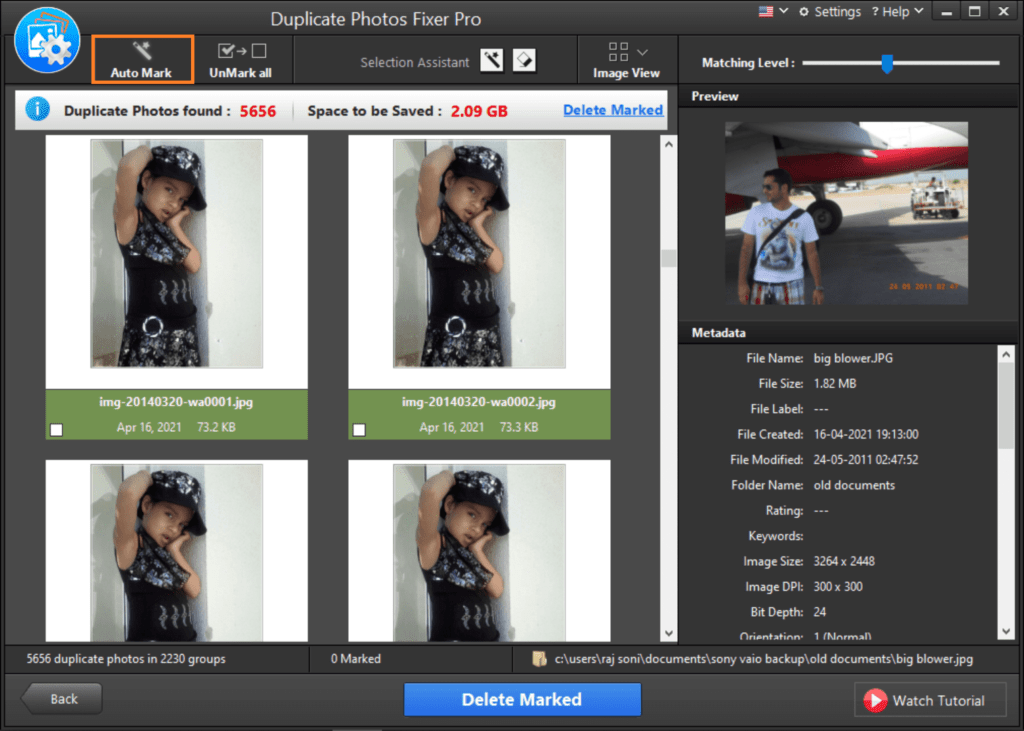 The best duplicate photo finder software can help you quickly find and delete duplicate photos. Duplicate Photos Fixer Pro is one great utility to scan any internal or external storage, cloud storage (Google Drive), or storage devices that connect to your PC. You can use this utility on any latest version of Windows OS (Win 7 and above), MacOS, Android, and iOS versions.
Final Words
This article on the best ways to fix blurry photos on Windows has the best possible tricks to restore your blurry images. You can restore them online or use an app to add filters and effects to your images. Adobe Photoshop is one of the best photo editors for professionals to add magic to their photos. Duplicate Photos Fixer Pro is an amazing duplicate photo finder software to quickly scan, preview and delete duplicate photos.
Read more: How To Make Original PNG Files Transparent