The heading of the blog itself makes it clear that users are willing to know how they can remove duplicate photos from the computer automatically and avoid going through the long and hectic manual process of searching for duplicates. Eliminate Duplicate Images, well, you are at the right place already because this blog is going to explain how you can delete unwanted and duplicate images very easily.
Although you must have thought of deleting the duplicate photos manually, you must have learned that it is a hectic and time-consuming process. This is why here are some of the best duplicate photo finders for you in order to save space, time, and energy. Scroll down to explore ways to eliminate duplicate photos automatically.
Eliminate Duplicate Images Automatically
1. Duplicate Photos Fixer Pro
To delete duplicate photos from your computer automatically, you just need to download and install Duplicate Photos Fixer Pro, to begin with. Now you have to begin adding the drive or folder in the tool and choose the comparison method from the right panel. Also, you can drag the bar to change the matching level, bitmap size, time interval, and GPS. Click 'Scan for Duplicates' and you can see the system finding duplicates for you. Preview them all and let the tool automark duplicate photos. And soon you will be able to save space on the computer and get rid of duplicate photos. Probably one of the best ways to get rid of unwanted duplicate images and save yourself from any confusion.
It is also very easy to use for a newcomer as well as an advanced user. You can even check the website for a knowledge base and blogs to understand how this tool works in detail. Check its selection assistant for understanding the better usage of this tool.
2. Duplicate Photo Cleaner

Another method to eliminate duplicate photos from the system is to download and install Duplicate Photo Cleaner. You can choose to drag and drop the folders here, mark the similarity threshold and choose the file size limits before clicking 'Starts Scan'. You can even choose the file types apart from photos and get the duplicates of that particular file type. Weed them out and you are free from duplicate photos automatically.
3. Ashisoft Duplicate Photo Finder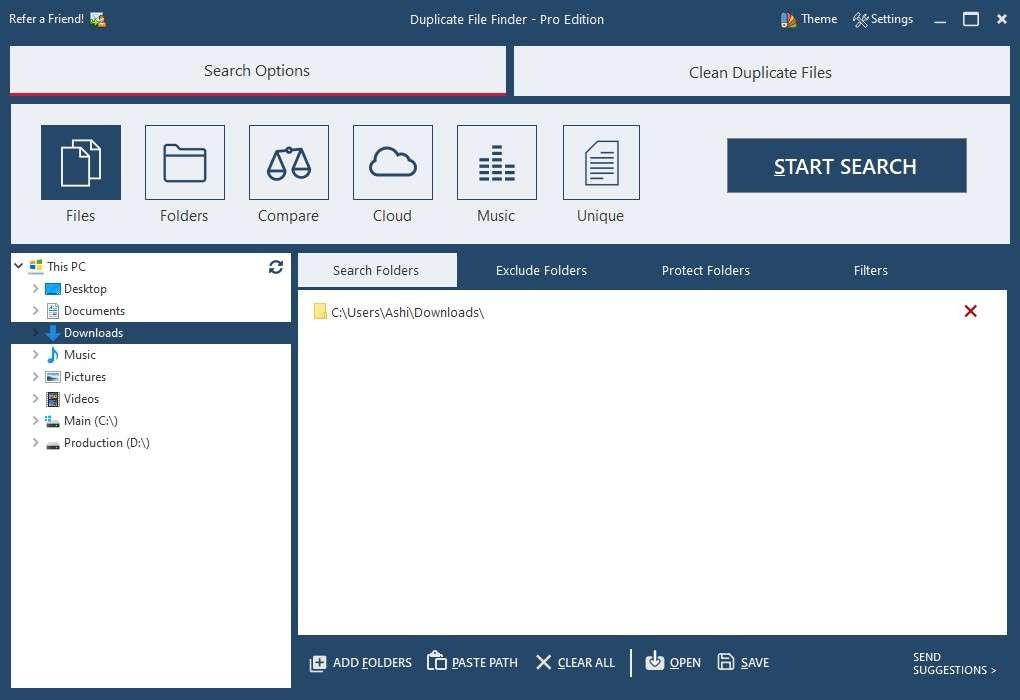 For quickly identifying and spotting duplicate photos from your computer, you have got an amazing tool in your system ready. Whether it's a duplicate from the computer or any other external drive, this tool supports it all. There are several scanning and filtering options available and you can even choose to mark files based on drives, folders, and dates. Moreover, the interface is also very straightforward and smooth using which you can add folders, paste paths, and even decide to exclude particular folders from getting scanned. Now it is up to you which folders you wish to scan and which ones you want to avoid.
4. ALLDup

Although designed for advanced users, even newbies will find it good to automatically duplicate photos. With multiple source folders and search methods, you can add drivers or folders and choose the comparison method too. You can find multiple other options here like logs, archiving files, database, file filter, folder filter, previewing, and more. You can even find 16 different archive formats here. Once you scan out the files for duplicate photos, choose to delete, move, copying, or rename files as per your preference.
5. Auslogics Duplicate File Finder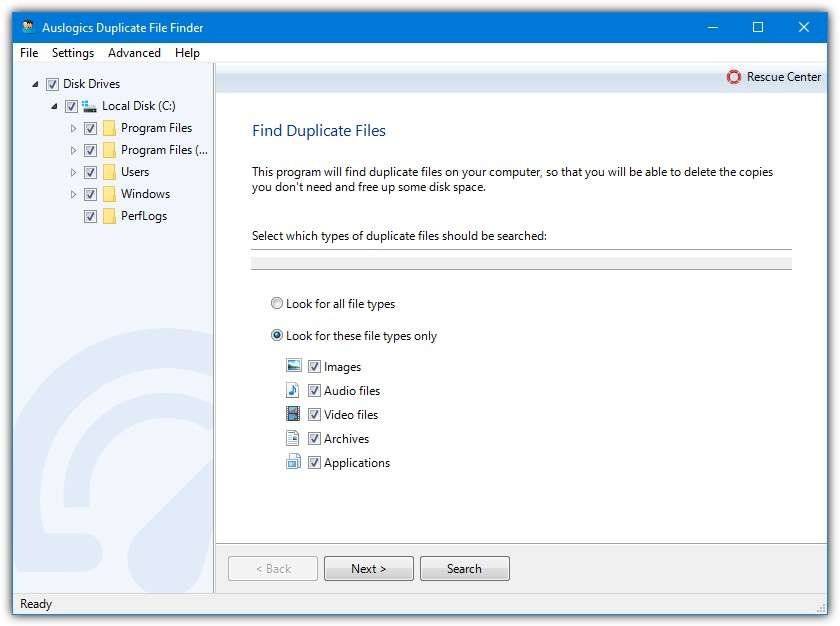 Auslogics Duplicate File Finder can not only find duplicate files from your computer but also act as a disk defragmenter. From the left-hand panel, select the disk drives you wish to scan and choose which file types scanning shall be done. From looking at all file types to looking at selected files like images, audio files, video files, archives, or applications, you are good to go. It is one of the most convenient ways to search duplicate photos and even suits all the newbies. Try it out today and download the tool for making safe space in the system.
Wrap Up
The reason why Duplicate Photos Fixer Pro is the best way to eliminate duplicate photos automatically is because of the presence of a straightforward interface, smart algorithms, and ease of deleting duplicates, even for newbies. Moreover, other tools could also be chosen if you are willing to delete duplicate photos as well as other items like audio, video, documents, applications and other unwanted files. With that, we hope that you have figured out which of the above ways are the best to delete duplicate photos and save your computer's space. Also, we would like to know your pick from the above in the comments below. Share it with us and your friends for widespread knowledge and do not forget to keep reading out blogs!
Read more: How To Optimize Memory and Manage System Cache in windows