A look into the world of AI software development companies in 2023 reveals a groundbreaking environment where artificial intelligence (AI) has evolved into the main driver behind industrial revolutions. These companies are pioneers who give life to groundbreaking AI solutions, not just participants in the sector. This article aims to thoroughly review the top 10 AI software development companies that will forever change the AI landscape by 2023.

Standing tall among the industry titans, RisingMax Inc. has emerged as a frontrunner in the AI software development domain. The company's forte lies in its exceptional machine learning, natural language processing, and computer vision prowess. Their team consists of highly skilled AI engineers and data scientists who orchestrate the development of tailor-made AI solutions that cater to specific client requirements. RisingMax Inc. has skillfully implemented AI technologies across various industries, including healthcare, finance, and e-commerce.

Suffescom Solutions Inc. shines as a prominent luminary in the vast expanse of AI software development. Their niche is crafting AI-driven applications that elevate business processes and enrich customer experiences. Through a customer-centric approach, Suffescom Solutions Inc. harnesses the power of AI algorithms to analyze data and extract invaluable insights for their clients meticulously. Their expertise extends to developing AI-powered chatbots, recommendation systems, and predictive analytics solutions.
At the forefront of innovation, Best Web3 Development explores the synergy between blockchain technology and AI, constructing decentralized applications (dApps) that redefine the possibilities. They excel in developing smart contracts and skillfully employ AI algorithms to optimize blockchain processes. Best Web3 Development's mission is to forge secure and transparent AI-driven solutions for supply chain management, finance, and healthcare industries.

AI Development Services bestows comprehensive AI solutions upon businesses worldwide. Their AI experts specialize in crafting intelligent systems, encompassing virtual assistants, image recognition software, and autonomous vehicles. With an unwavering commitment to surpassing the limits of AI technology, AI Development Services stands as a catalyst for innovation across diverse industries.
5. Andersen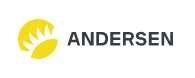 In the realm of AI software development, Andersen reigns supreme, its influence extending across the globe. They offer a holistic suite of AI services, ranging from AI strategy consulting to custom AI software development and seamless AI integration. Andersen's unparalleled AI and machine learning expertise empowers them to forge intelligent solutions for domains as diverse as fintech, healthcare, and logistics.
6. SumatoSoft

As the curtains rise upon the AI software development stage, SumatoSoft takes center stage, renowned for its exceptional software engineering prowess. Their forte is crafting AI-powered applications that grant businesses the gift of automation, predictive analytics, and data-driven decision-making. SumatoSoft's impressive portfolio boasts successful AI solution implementations within the retail, manufacturing, and transportation industries.
7. ISS Art
As a prestigious AI software development company famous for its everlasting dedication to innovation, ISS Artstands stands tall. They have provided groundbreaking solutions that advance AI for more than ten years. With a focus on data, digital, and AI technologies, ISSArt is committed to offering top-notch technology solutions. They provide AI-enhanced digital solutions that help customers realize their full potential and get the greatest results.
8. 10Pearls

In AI software development, 10Pearls is an emblem of trust, known for its unwavering dedication to quality and innovation. Their comprehensive AI solutions encompass AI-driven product development, data analytics, and AI consulting services with an unwavering focus on customer satisfaction, 10Pearls crafts scalable and robust AI solutions that empower businesses across various sectors.
9. ElementAI
ElementAi is a digitally-native business that assists enterprises in self-reinvention to go forward and realize their full potential. They are the intersection of size, design, and innovation. An inclusive culture and a diversified workplace, according to ElementAI, make us stronger.
10. Dogtown Media

Leading provider of applied technology services, they innovate to give superior customer service and product sales, delivery, and AI development results. To maintain their customers at the top of the heap in an always-evolving market, they use an agile, flexible, and customer-centric approach that anticipates the future of applied technology and forecasts tomorrow's trends. Their cutting-edge solutions, which redefine the standards for architecture and design, accelerate businesses in their journey towards digital transformation.
Conclusion
The realm of AI software development is progressing rapidly, reaching new heights. The top 10 AI Software development companies highlighted in this article serve as shining examples, setting the bar for excellence and inspiring others to follow suit. RisingMax Inc.'s mastery of machine learning, Suffescom Solutions Inc.'s AI-driven applications, and Dogtown Media's specialization in mobile applications exemplify the transformative capabilities of AI. As businesses tap into the vast potential of AI, they gain a competitive advantage, enhance operational efficiency, and seize promising opportunities in the market.